Hebert has always thrived on its high-quality products. Throughout the second half of the century the company opened a dozen candy mansions in New England, securing the Hebert name as a regional favorite for men and woman, boys and girls alike. From humble beginnings to New England staple, Hebert is still committed to the same passion for handcrafted excellence that Frederick Hebert introduced over a century ago. The Hebert experience is universal:
Everyone can enjoy great chocolates.
Click through the tabs below to learn more about The Candy Mansion!
---
This particular home was called "Hillswold" – named after its owner, one Mr. Edward Hill from Providence, Rhode Island. Like many other wealthy industrialists, Hill chose to build a mansion in the booming suburbs of Shrewsbury, MA. Completed around 1912, Hillswold was once proposed as the site of a golf course. Though that never came to be, a number of years later the estate was bought by a candymaker named Frederick Hebert.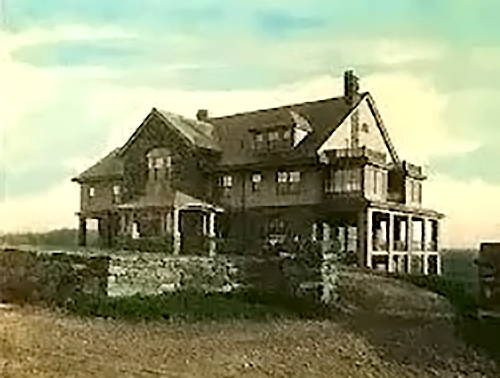 Pictured: The oldest known photo of the Hillswold Mansion, built by Edward Hill in 1912.
The Beginning of "The Hebert Candies"
The Hebert legacy began in 1917 when a young Frederick Hebert purchased a copper kettle, knife, table, thermometer, and a slab of marble for the total price of $11. Over the next three decades, Mr. Hebert tirelessly handcrafted chocolates and caramels in his own kitchen, selling his creation in local neighborhood stores in Central Massachusetts. As he introduced the taste of Hebert chocolate to Massachusetts, the demand grew and Mr. Hebert was looking to expand.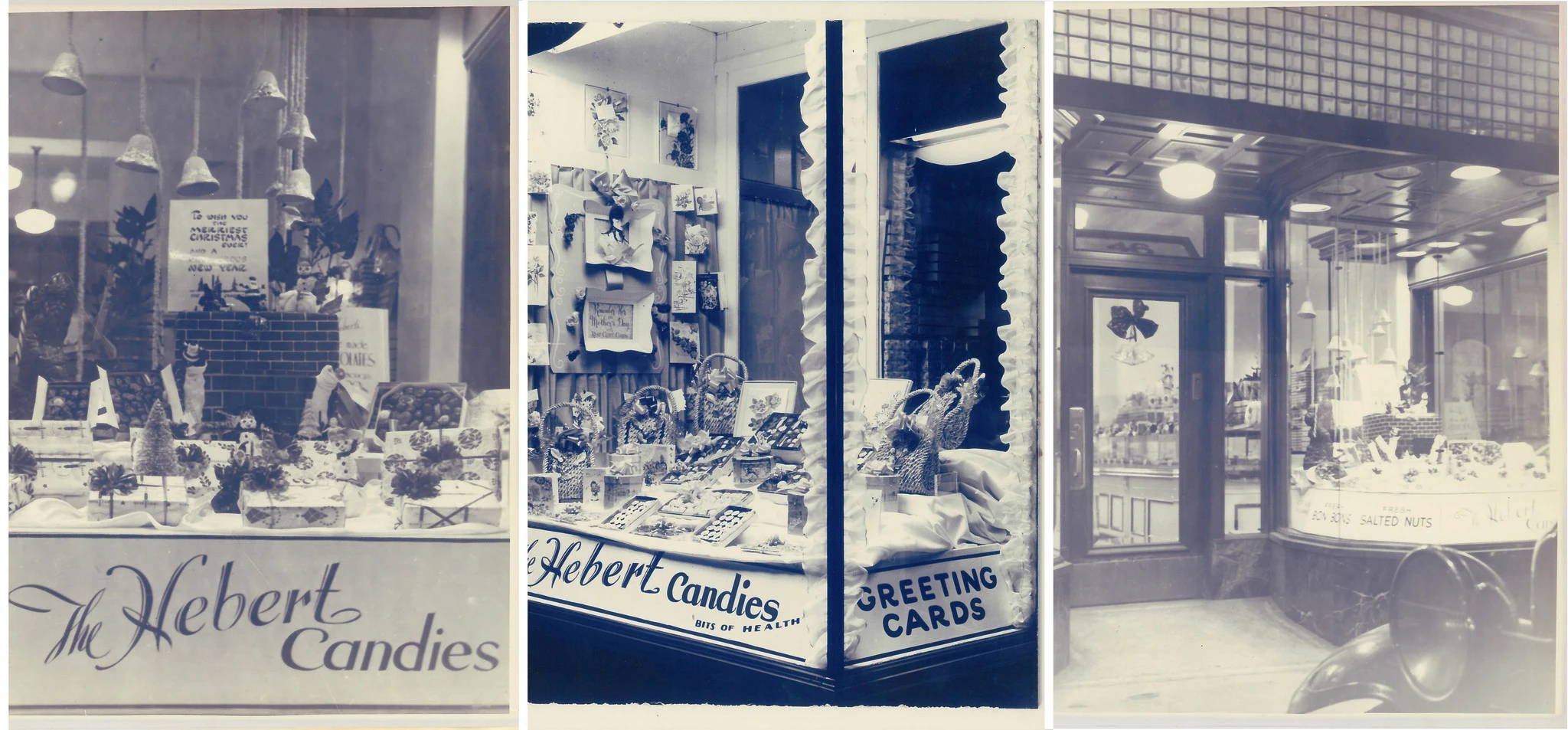 Pictured: Three angles of the original Hebert Candies storefront, featuring handmade greeting cards and classic decorations in the store window.
Mr. Hebert, knowing how high-traffic areas had helped get his chocolates to as many people as possible, looked along major routes of Massachusetts for his major retail store. This brough him to Route 20, where he discovered the Hillswold Mansion. Situated perfectly for commuters going to the city, Federick knew this would be the perfect spot to open his store. Opening in 1946, The Candy Mansion became the first roadside retail confectionary operation in the United States, and is still home to all Hebert operations today.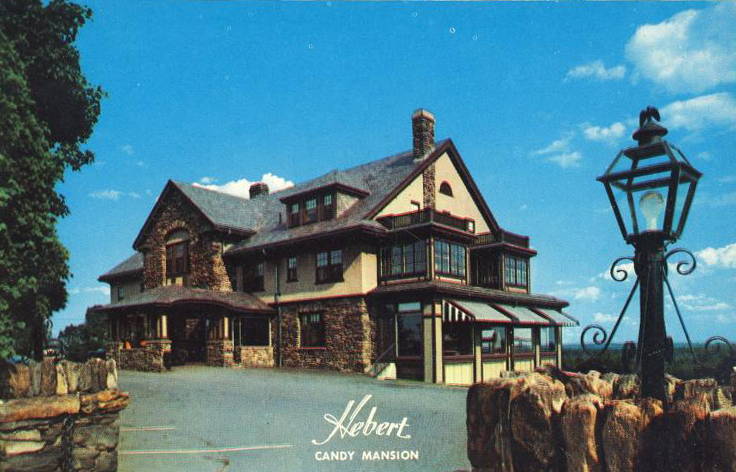 Pictured: The Candy Mansion, recently purchased by Frederick Hebert.
Always seeking the finest ingredients to perfect his recipes, Frederick Hebert travelled to Europe to explore other flavors. While there, he was introduced to "white coat" candies, that had a coating of chocolate consisting of only cocoa butter. Returning home, he used the recipes he discovered to formally introduce white chocolate to New England, making it a mainstay.
Pictured: A Hebert postcard advertisement, these were used to send out promotional items so customers could order, many were saved or used as regular post cards
Today, the Hebert Team pays homage to the core values established over a centure ago by Mr. Hebert. Every specialty chocolate is still handcrafted in small batches at the same Candy Mansion bought by Frederick Hebert in 1946. Loyalty to traditional chocolates and care for our history is an integral part for the Hebert legacy. That means you'll always be able to enjoy your favorite Genevas, white chocolates, and classic boxed assorttments for years to come.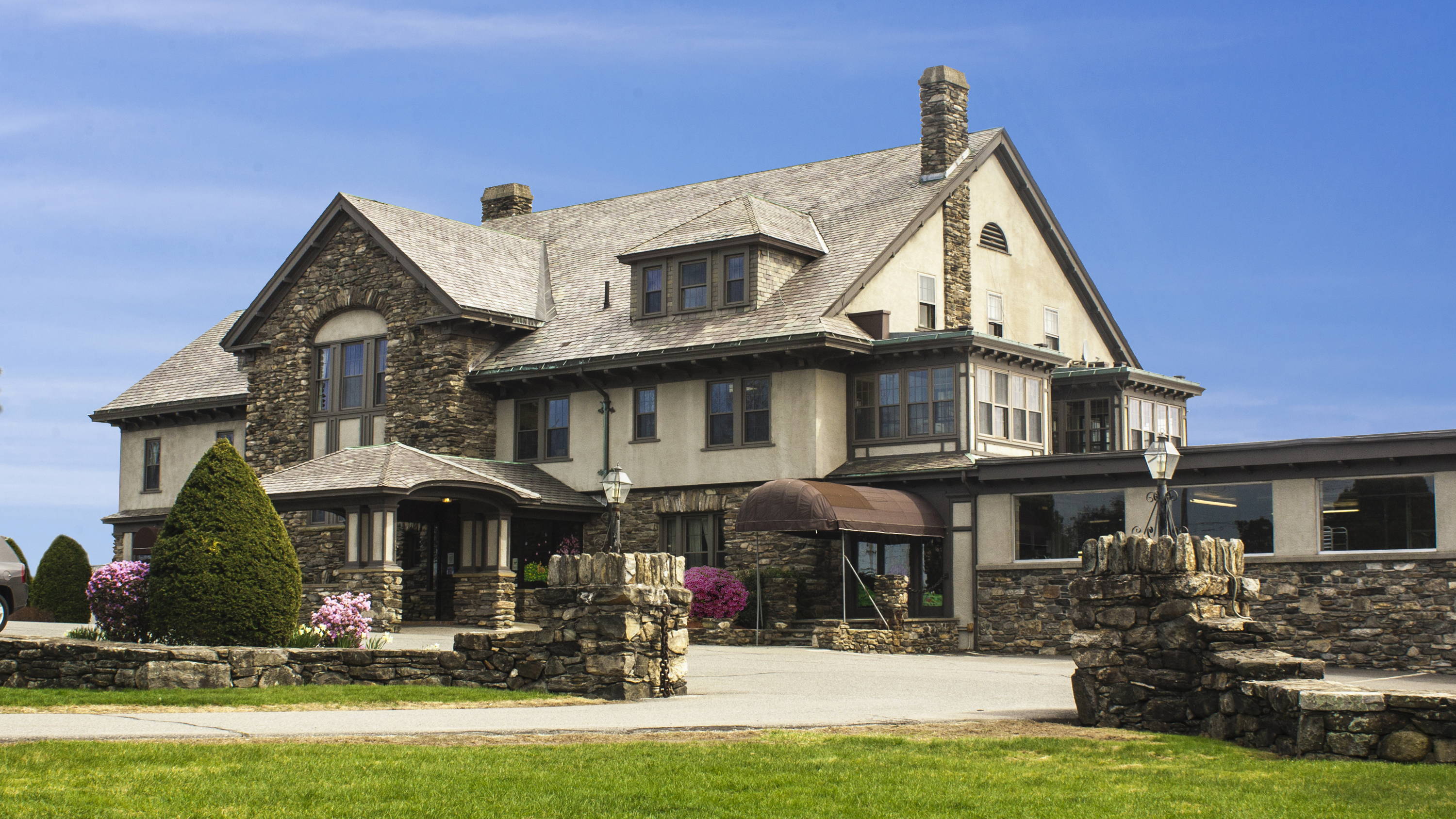 Pictured: The Hebert Candy Mansion as it is in 2021, though it has changed through the years, it is still home to some of the best candy around.
---
You can visit this slice of Massachusetts history at 574 Hartford Turnpike on Route 20 in Shrewsbury, at the same mansion that created a legacy of local handcrafted excellence.